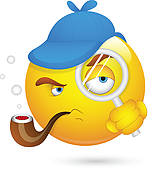 If you're a Private Investigator, you probably know that there's a difference between a licensee, registrant, manager, owner, etc. You also probably know that some states don't require licensing. If you're a consumer, you probably don't know all of the intricacies about private investigations and licensing. 
All but 5 states have state licensing requirements. Of those 5, a couple have counties that require licensing. What I have come to find is that people will set up shop in these states where there are no requirements in an effort to legitimize their activity or "business".
Say a person has some stalking or violent crime convictions? Maybe they have committed fraud? In most states these folks would be prevented from becoming licensed. Private Investigators have access to VERY personal information. You tend to share very personal information to a private investigator as well.
Maybe they just  lack the education, experience, or training required in licensed states? No Problem! They just grab a private mail box in nowhereville Idaho, set up a website and they are now in business! Now the consumer can take it on the chin when they hire these guys. 
If you're in need of a Private Investigator in Idaho, Alaska, Mississippi, South Dakota or Wyoming, you might consider finding a referral from a legitimate company in another state. I'm not saying there aren't legitimate investigators in those states that don't require licensing. I'm saying that you should find someone that's experienced and isn't going to rip you off.
Below are a few links to resources that can help you find an experienced, professional investigator. If you can't find one using these links, feel free to contact me. I'll gladly help you find one in the state you need them in.
https://www.piai.us/
http://mpia.org/
https://nalionline.org/business-directory/?wpbdp_view=search