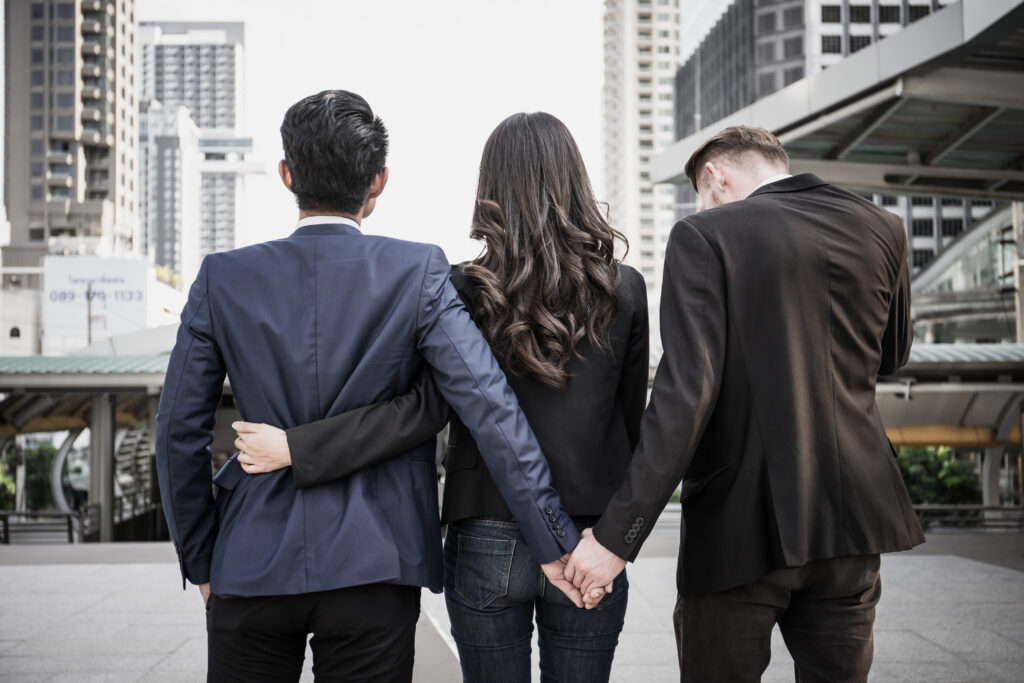 You probably hate having to consider calling a Private Investigator to help due to infidelity concerns. However, lets start by saying that the story you have isn't likely the worst story that the investigator has heard. Moreover, it might not even be the worst he has heard that day! Also, understand that you aren't alone. Infidelity happens every day by people of every background, creed, color and religion. There's nothing to be embarrassed about when you talk with us at Qualified Investigations. Everything you tell us is completely confidential. We don't even ask for a review, we don't want you to have to explain why your name was in a review about infidelity or cheater investigations.
Who is a cheater?
This picture above is not as uncommon as you might think, it's certainly a reality. We don't judge, everybody has their thing. However, if this is done behind your back, that's an issue. There are tons of statistics on how common cheating is, however, none of them seem to match up. Above all, if there is a gut feeling, follow it. Looking at case files, we have had about the same number of women cheaters as men cheaters.

What we do!
Our job is to find the truth, not manufacturing evidence. If we find that your other half is volunteering or getting away to read a book, that's in the report. If we find them doing some sort of dirty deed, we will tell you that as well. Giving that bad news is always tough, we have to do it all the time, unfortunately. However, we LOVE to give good news! We are your answer for private investigators in Fort Worth. You need someone Qualified. We are a 5 minute drive from Downtown Fort Worth, just down 121 from South Lake and Grapevine, next door to the HEB area and about 30 minutes from Dallas.